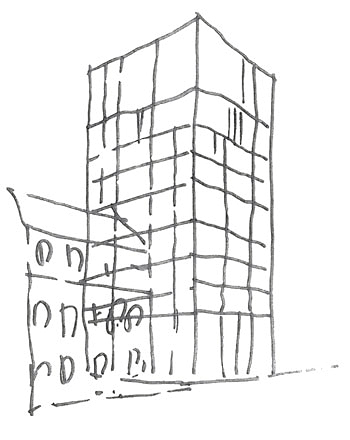 1
The former Unison offices were housed in a 1960's dark, oppressive concrete monolith. The new development - which UNISON undertook themselves, looked to unite several buildings to create a new corporate HQ.
Laying the foundations for the new Unison Headquarters
2
Structural challenges were immense and varied - steel framed office tower, free of internal columns, a conference facility originally destined for the triple level basement, but which now graces the top of the tower, with a double storey height roof-top location, complete with panoramic views of the London Skyline.
The steel framed office tower, free of internal columns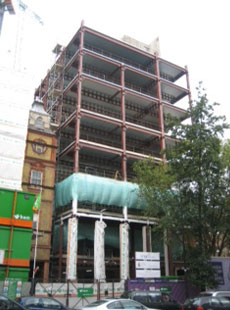 3
Architect Squire and Partners resolved all of the complex planning challenges with a magnificent collection of buildings, on this St Pancras & Kings Cross Regeneration area.
AKS Ward have had major involvement in much of the Kings Cross Regeneration, with conservation Engineering at St Pancras Hotel for Manhattan Lofts, and for Argent's Central St Martins University for the Arts, the catalyst project for the entire the Regeneration
4
The development comprises several buildings such as a new, distinctive main office tower, a 'junior' office tower as well, the conversion of Grade II listed, former Elizabeth Garrett Anderson Hospital for Women, a soaring Atrium, with bridge links between the new tower and the listed building, and a series of substantial multi storey residential towers.
A residential tower and a soaring Atrium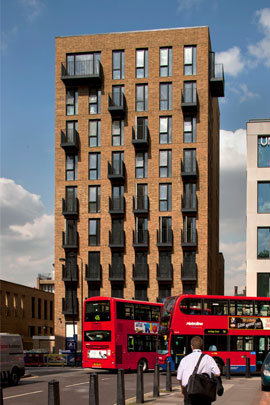 5
The atrium structure, with its 'glass roof', the bridge links, the Restoration of the old Hospital, not to mention the Residential Towers, RC framed, and brick clad, all combining to form a most complex series of buildings.